Hypnotherapy in North London with Carole Murray Adv.Dip.THP, GQHYP, LONDON UK. Member of the HypnoBirthing Institute
Just suppose you could do one thing that
would totally change your life forever.

Now you can ..........
Welcome to my site and find out how I can help you.
.
Please feel free to browse through and, if you want to know more, you can call me, without obligation, on 07748 292824.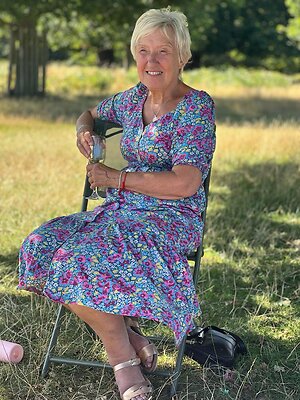 Why Choose Me?
I am an experienced, caring therapist who can create a safe space for you to explore not only your problem, but also the possibility of a permanent solution. With my help, you can enlist the power of your own unconscious mind to reveal those inner resources... which were there all the time.... you just didn't realise it!


For many years, I worked closely with Dr Yehudi Gordon, author of several books including Birth and Beyond at Viveka in St John's Wood, London.


I have also worked closely with Dr Gowri Motha, author and founder of the Gentle Birth Method. I have co-faciliated her birth preparation classes for many years at Viveka.


Training
Trained with th HypnoBirthing Institute and a certified HypnoBirthing Fertility Therapist


Trained with
Sjanie Hugo Wurlitzer, founder of The Fertile Body Method as a Fertility Therapist


Studied under Dr John Eaton at the National School of Hypnotherapy in Regents College, London, UK. I underwent a complete course of theoretical and practical training in therapeutic hypnosis and psychotherapy Dip.THP (N-SHAP). I also completed a certificate course in the art of Brief Ericksonian Therapy covering application of BET to emotional problems, mood disorders and addictions.


Trained with Dr Gordon Emmerson, author of Ego State Therapy


Trained with Lynda Hudson using hypnotherapy with children.


I am a certified Theta Healing practitioner.


It's time for change......
I use many tools for change including:
Hypnotherapy

Psychotherapy

Personal Development

Dream Analysis

HypnoBirthing

Fertility enhancement

Theta Healing

EMDR



Book an appointment today, you have everything to gain ............


For more information or to book an appointment, call me . My mobile no. is 07748 292824.
Click on side bar to or e-mail me.